Your Match Stats
TennisKeeper uses the data you entered to compute your stats. The following stats are available:
Daily time spent and calorie count on your racquet sports activities.
Total and average time spent and calorie burned on your actvities by week, month or year.
Win, loss, tie match stats by week, month or year.
Win, loss, tie match stats grouped by games, sets, matches.
Lifetime singles and doubles Head to Head match statistics against any opponents.
Win, loss, tie match stats with all your Doubles partners.
Footwork stats (e.g. Steps count, distance covered) comparisons between sessions.
Heart rate graph for each session.
Swing shots count, speed and detail analysis.
Advanced analytics for best surfaces, opponents style, string tension etc.
Trends data.
To view your stats:
Go to TennisKeeper > Stats.
Tap any of the item.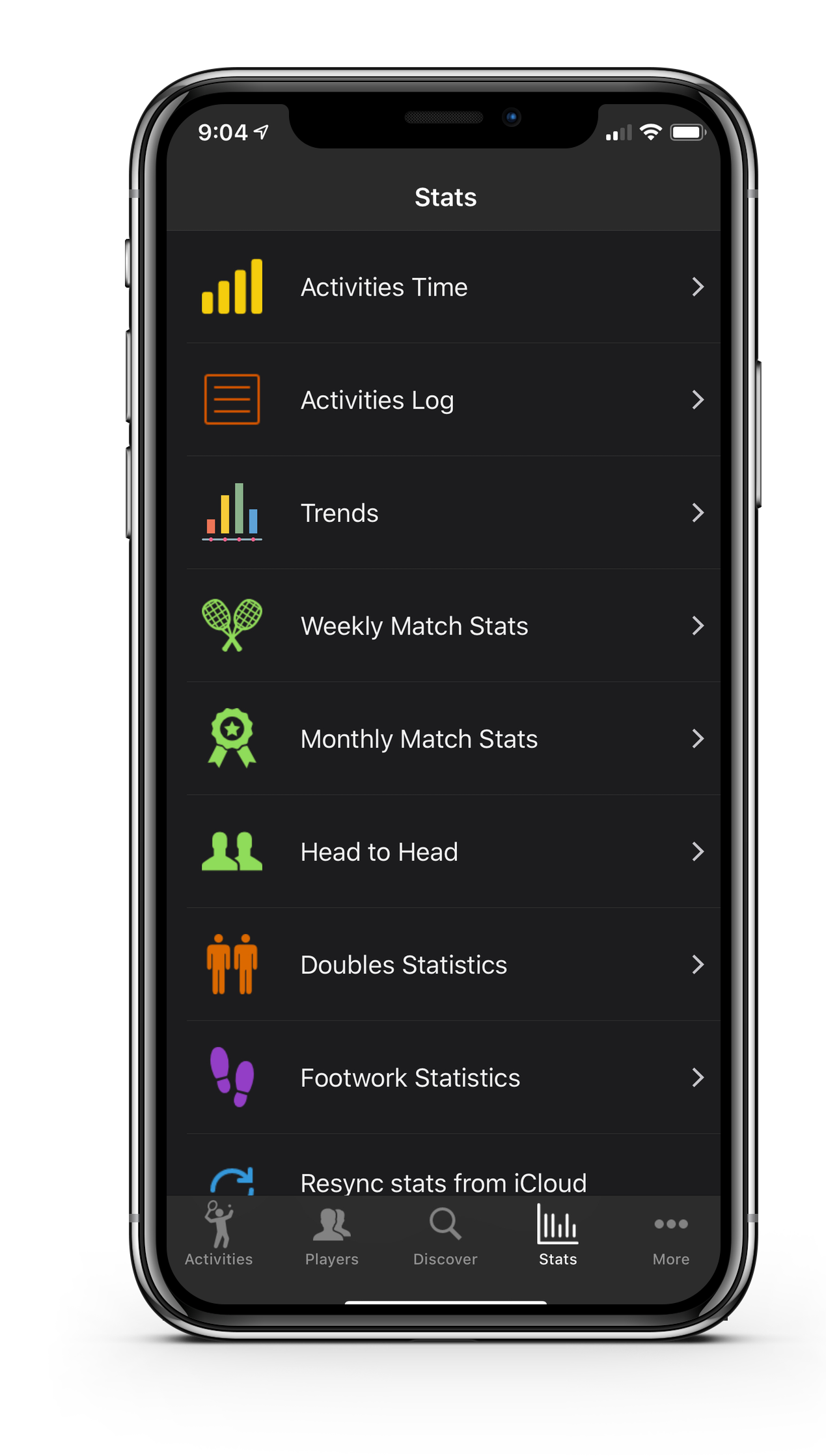 If you want to refresh your stats, tap Stats > Resync stats from iCloud. TennisKeeper will retrieve your latest data from iCloud and recalculate your stats. This operation may take a few seconds.