Movement and Footwork
Effective movement is critical to your success on the court. Proper footwork can help you cover more court and prepare for the next return. Taking many small steps can help you adjust to the ball and enabled you to stay balanced and hit great shots.
Wear your Apple Watch or other Apple Health enabled devices to play your racquet sports. Our interactive dashboards will show you your footwork for that session.
Compare your Steps
Want to know if you are moving your feet? Compare the number of steps you took for each match. Select a day to get the week's matches. Tap a circle to get the steps count and distance covered for the selected match.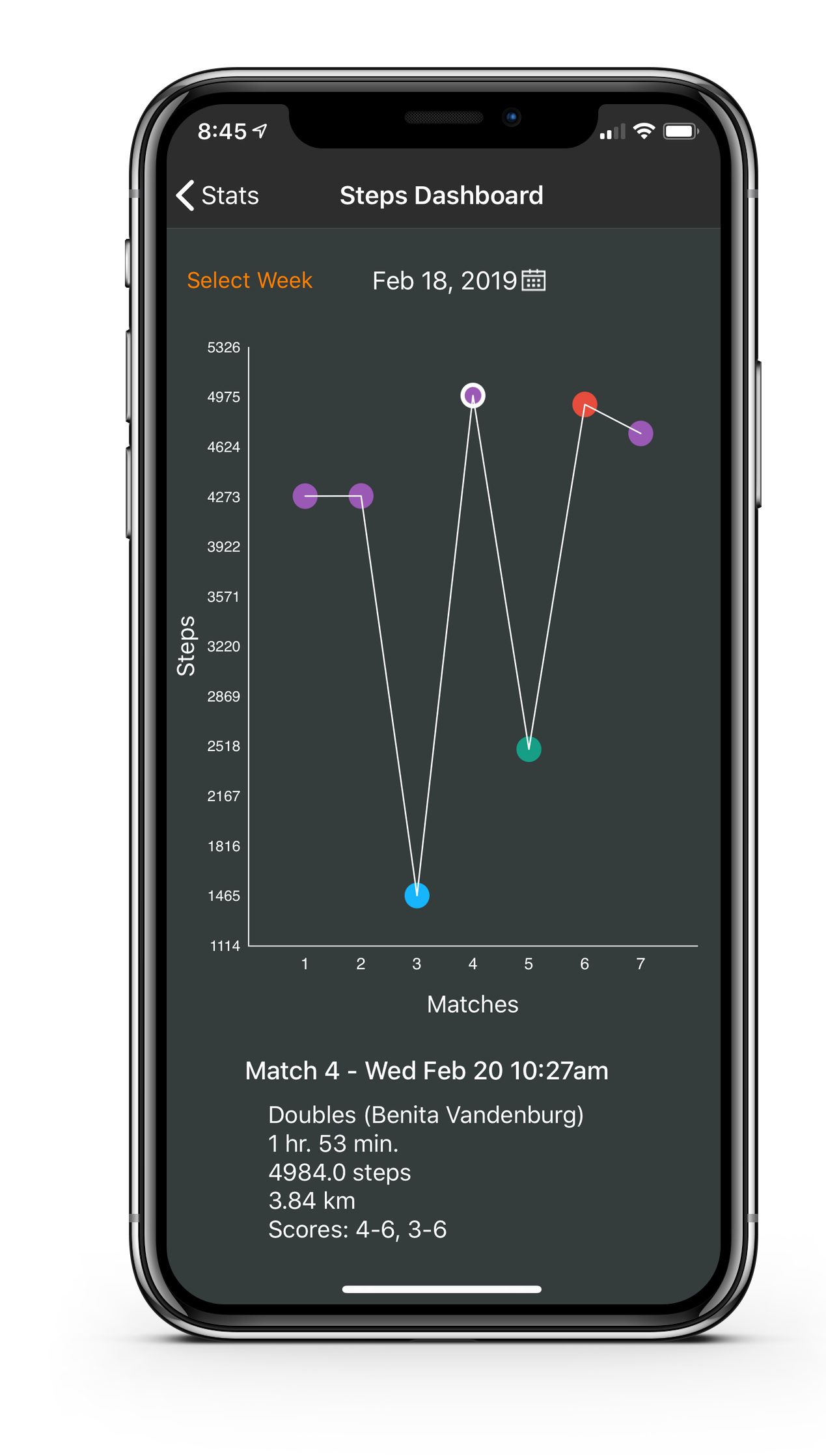 Your existing Health Data
TennisKeeper integrates with your Apple Health.
It automatically correlates your existing health data to your sports events based on the timestamp you logged for your session.

Your existing health data can be created by your iPhone, Apple Watch or other digital activity trackers such as Fitbit. There is no need to purchase additional tennis specific sensors or trackers.